De Consultant Group is your path to doing business in Germany and around Europe, with offices in India and Germany.
Germany is the best choice for ambitious students who are searching for good and affordable bachelor's & master's degrees.
Germany is one of the employee-friendly countries in the world. High shortages of skilled workers are reported in science..
The Most Prominent Visas and Immigration Consultant Advisors. Branches in India and Germany.
The Foundation was established with a small idea of student consulting in India in 2010 and then moved operations to Germany in 2016. Today we cater to three three main sectors, The consultant group that caters to Indian SME´s requirements in German market. Read More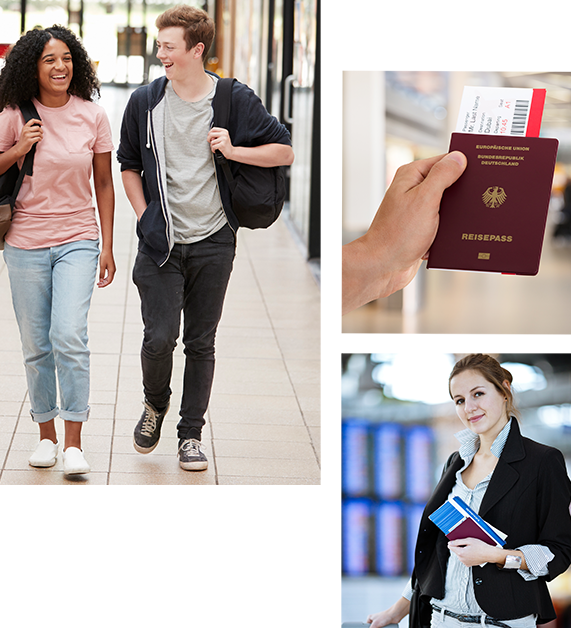 Are You Looking For Visa Applications Just Call Us!
Stuck like hell in a place that you do not even know what to do and how to do. After trying hard to find a plan, came along DE Consultants, they just helped me save a year in my life by guiding me on what to do and helped me continue my studies. I thank one and all for helping me in my Bachelor studies.
One thing I can guarantee is that, have so much experience in consulting with students. For me, chance of studying abroad was very unlikely. But  De Consulting have solved each and every odds stumbled upon my higher studies journey. They bring to the table all the solutions before we run into those problems. One word – Experience! Thank you guys.
I really would like to appreciate DE CONSULTING and the entire team, especially Mr Sajil for helping me to be near my husband and also continue my studies in a German University. He helped me in all the ways to find the correct options and plan my path. He was there for me through the entire process. Thank you Sajil and De Consulting for helping me Re-unite with my Family.
I would like to thank DE Consulting Pvt Ltd and DE-S Consulting for helping me unite with my loving husband in Germany. It has been a dream after marriage, i never thought  about the possibility of being with my husband  in such a short span of time. I must say that they have an efficient way of finding solutions in the difficult times and provide reasonable and realistic solutions in a tailored manner. thumbs up guys for the help and support provided. My heartfelt best wishes to all the staff and community.
As a student I was not able to afford other overly priced agencies to help me with moving in and starting my college life. Thankfully I found blah. I thought I would get average service for their rates but they proved me wrong. It was worth every penny.
Quality Work! I will definitely recommend  DE Consulting  and they have been great. They gave valuable assistance for me throughout my visa application process. Nothing but positive things to say about them. Best of Luck to their future endeavors. I will recommend DE Consulting to anyone who is trying to get a proper guidance on how to look upon studies and immigration to Germany.